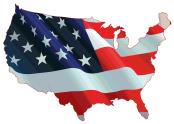 Costs to File Bankruptcy

Surprisingly, a Chapter 7, no-asset bankruptcy can be done relatively cheaply since you can easily do-it-yourself.  The filing fees are several hundred dollars and can be paid in installments if one doesn't have the full amount at the time of filing.  The major savings comes in the form of not having to pay any attorney's fees.

More complex bankruptcies require you pay higher court fees and attorney's fees.  If you hire an attorney to advise you and complete the paperwork, her fees might range from a modest $300 for a simple Chapter 7 to $2,000 or more for a more complex bankruptcy or a Chapter 13 or Chapter 11 bankruptcy.  Attorneys fees vary tremendously from region to region; however, most attorneys allow clients to pay their fee in installments.

Debt
>  Bankruptcy  >   Table of Contents
Custom Search