Ways to Save More Money With Sales

This section offers many tips on saving money shopping for bargains, but before your read them, be aware that not everything on sale is a bargain.  This is because many stores mark their merchandise up significantly with the idea that someday they will put it on sale for "50 percent" off and you, the consumer, will think you are getting a great deal.  And sometimes one store lists an item on sale when another store sells the exact same item for much less.  The good news is that today's technology allows you to compare prices among many retailers and online to find the best price.

Custom Search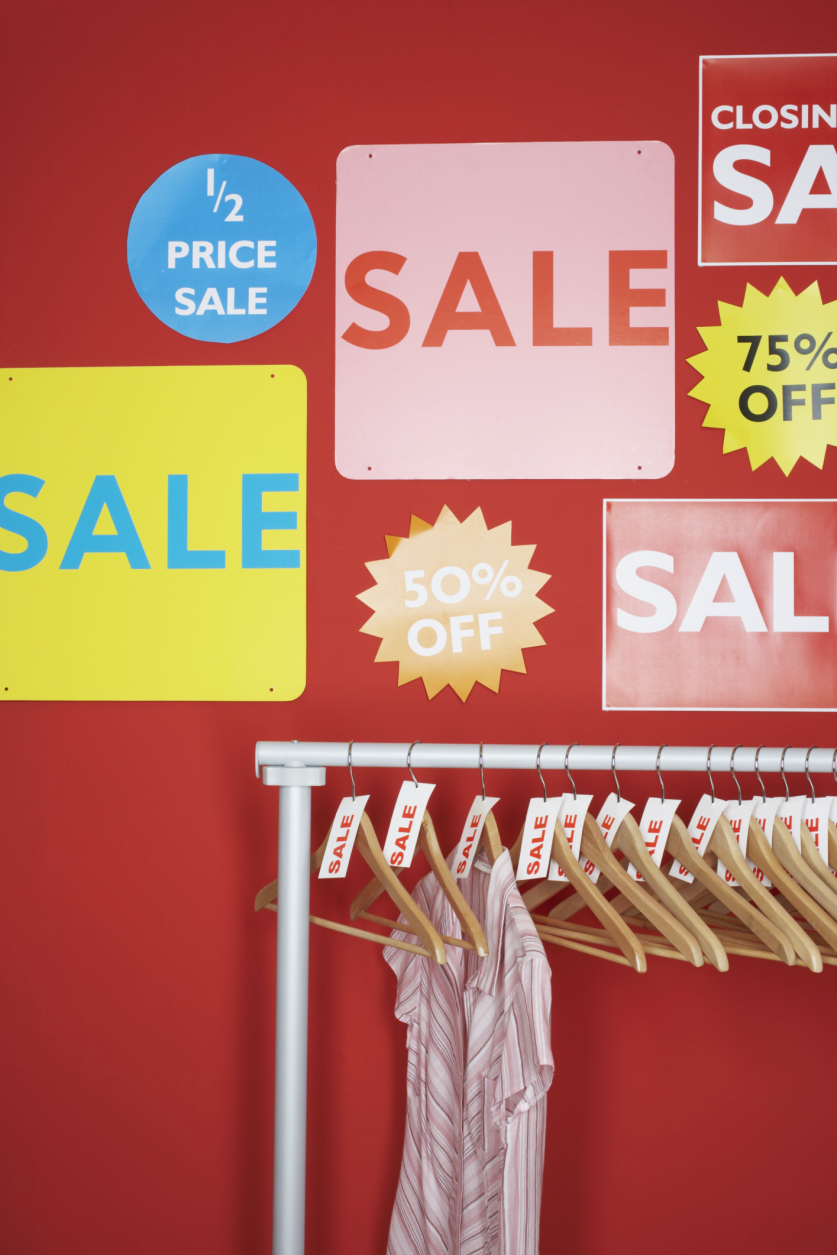 Sign up for store email lists.  Most major retailers allow you to sign up to receive regular emails about upcoming sales and exclusive sales only for their preferred customers.  They will also email you coupons for discounted merchandise.  Online shopping websites will search all the prices from many retailers for you and let you know where the sales are on any day or week.  Two of the most well-known "bot" websites are nextag.com and bizrate.com.  Other popular sites are:

SundaySaver.com is a website that lists all the major retailers' sales circulars so you can easily see what's on sale this week.

Search for coupons you can use at your favorite stores at RetailMeNot.com, CouponChief.com or UltimateCoupons.com

You can earn cash back by shopping at Ebates.com or FatWallet.com

Take advantage of major retailers' savings programs.  Research by a major consumer group has found that Walmart and Costco do indeed offer the lowest prices just as their advertising claims. You can also save money by shopping for specific items during the time of the year they are most likely to be on sale.  For example, research on back to school sales has shown that Target, Walmart and Costco are the best places to buy school supplies.  These stores  have all kinds of savings programs you can use to save even more.  For example:

(1) Target has a coupon program at Cartwheel.Target.com that allows you to register for coupons that can save you as much as 25 percent off of certain purchases simply by printing out the bar codes or downloading them to your smartphone and giving them to the cashier at checkout.  Target also offers a debit or credit card called a REDcard that discounts most items by 5 percent and gives bonus gift cards that offer $5 to $100 off certain merchandise.   In addition, Target allows customers to "stack" coupons, meaning that you can use more than one coupon for the same product.   Target will also match prices found at their competitor's websites, but you must get this cleared at customer service before you buy by showing the competitor's offer from a website or smartphone.

(2) Walmart consistently offers merchandise 10 percent lower than other stores and, unlike other stores, it will give you overages on coupons.  For example, if you buy something for $1.89 and have a coupon for $2.00 off, they will deduct the extra .11 cents from your final bill.  You can find out about new sales if you follow Walmart on Twitter.

(3) The way that Costco prices its merchandise indicates whether or not an item is on sale.  For example, any price ending in .00 is usually marked down 10 to 25 percent because it is a floor model or damaged in some way; any price that ends in .97 means it's on clearance sale and any price ending in .99 means it is not on sale.

(4) Many stores and restaurants give discounts to those over the age of 55, but you might have to shop on a certain day of the week to get the discount